If you haven't checked out Fresno's art scene, you are missing out. Over the past 10 years, while local developers, politicians and residents have been arguing over how best to revitalize downtown; local artists have taken matters into their own hands to create an attraction worthy of the trip from north Fresno. The Fresno Bee has thrown its support behind the movement by hosting an Art Hop on the first Thursday every month coordinated by the Fresno Arts council - and this past week I was lucky enough to participate.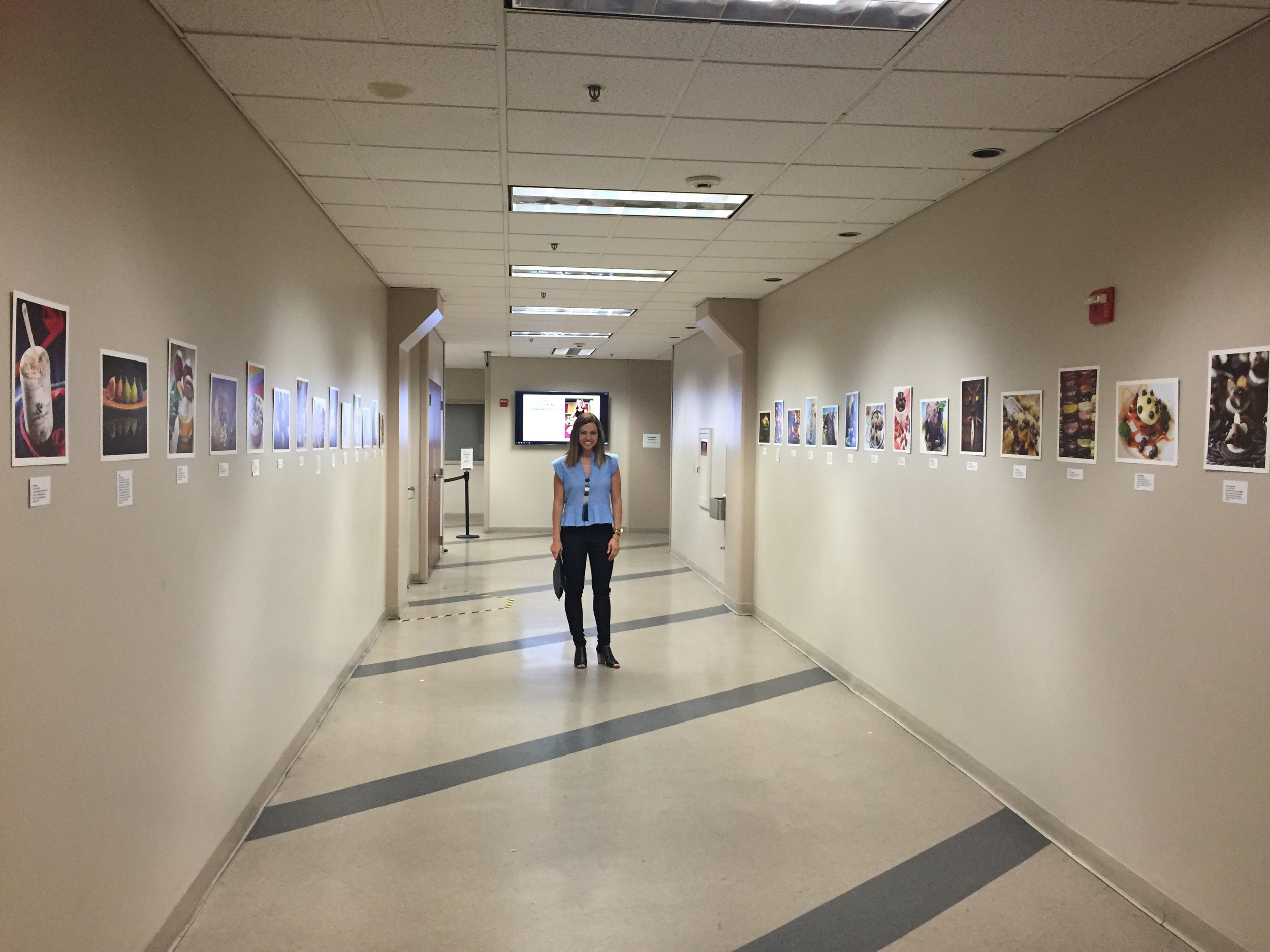 I was asked to give a live cooking demonstration at last Thursday nights Art Hop at the Fresno Bee and had a great turn out for my presentation. This was a truly unique and enjoyable experience as the interactive nature allowed for much more of a connection with the audience and some great dialogue and collaboration. The artistic environment is one that I thrive in and find especially motivating. I chose to share 2 Hor D'erouvres using Fresh that are easy to throw together for entertaining but are quite delicious.
When I moved to Fresno I was a little nervous about finding an artistic outlet and community. I cannot stress how important I feel that it is to break out of the mundane and expand your horizons artistically whether you are home cook or a Master Chef, a painter or a writer. So much about art (and even cooking) is finding your own artistic expression and being around other artists, whatever their medium may be.
I was so inspired by the experience that I sought out another Art Exhibit at 1821 Gallery which hosts a variety of artists and art shows throughout the year. It's a beautiful space owned and operated by a local Fresnan, that creates a wonderful outlet for artists to create & show art. My husband and I brought our girls to an exhibit by an Italian artist, Ivana Minafra... on a school night. We felt that it was a risky move since the event started about the same time as bed time but we went for it any way. My girls surprisingly behaved really well & enjoyed observing the art. It was a good lesson for them to practice being quiet, somewhat still & respectful of other people in a shared space.
Just like I try to expose my girls to the arts and new activities, I strive to expose them to new foods especially those that are less common or may have different textures & flavors. While we often give our kids fig newtons, not many kids get to taste fresh figs from the tree. I let my girls try 3 different varieties of Figs and decided to photograph the sampling. Both girls loved the Mission Fig the best.
Goat Cheese Stuffed Fig
Mission Figs
Goat Cheese
Pistachios, chopped
Honey
Slice Fig in half vertically. Stuff middle of fig with 1/4 tsp goat cheese. Sprinkle on Pistachios & drizzle with honey. If time allows, place stuffed figs on lined baking sheet and broil in oven for 5 minutes to soften cheese. Move figs to serving platter & share. Enjoy!
Prosciutto & Figs
Sierra Figs, sliced horizontally
Crostini bread or crackers
Fresh Arugula
Blue Cheese
Prosciutto, sliced into 1/4 inch strips
Fresh Sage
Balsamic Glaze
On a slice of crostini or cracker, place 1-2 pieces of fresh arugula. Layer with sliced fig, blue cheese, a slice of prosciutto, and 1 sprig of fresh sage leaf. Broil in oven to caramelize and melt cheese. Plate on serving plater and drizzle on balsamic glaze.