I believe food is medicine. There are many ailments that can be treated or prevented with proper nutrition. This summer I eliminated sugar and diary from my diet and found that my tummy shrunk even when I couldn't get in a regular workout. In my home, I apply a whole foods philosophy, we eat food that is minimally processed and take advantage of living in the bread basket of California by eating as much fresh, seasonal produce as possible.
My husband has a doctorate in Physical Therapy, and operates a PT clinic, Alliance Health, here in Fresno. His philosophy is that "movement is medicine." The key to injury prevention and capacity for sustained activity over a lifetime is good and regular movement. Our bodies are constantly moving from a cellular level on up, it is movement that sustains our life, and we need to fuel that by practicing "movement" every day. Our 2 philosophies pair perfectly for a healthy life.
Yesterday was our 7 year anniversary. This type of occasion always calls for reflection. The past 7 years hasn't always been easy. Anyone that has had a baby can probably attest that the 1st year after your 1st child's birth can be very challenging. But with constant work, practice and open communication we worked through the rough patches. Marriage is much like a delicate dance, with giving and taking, someone keeping the beat when the other is too tired to keep dancing, and sometimes working together in perfect harmony. It is constantly moving, chaining, & growing.
With my personal story aside. I am striving to keep moving every day or at least making sure I work out a few days a week. During the school year I have a regular workout routine but with the schedule being "off" during the Summer, it has been a bit more challenging. My brother, Sam, has put together circuit trainings that I can do at home, in the comfort of my living room, along side my daughters. I hope you enjoy this week's workout. Repeat each group 3 times for a total of a 30 minute workout. Hopefully the pictures under each group help to explain each exercise.
Circuit 2: Repeat each group 3 times
Jumpking Jacks- 30 seconds
Push Ups, 15
Lunge- 20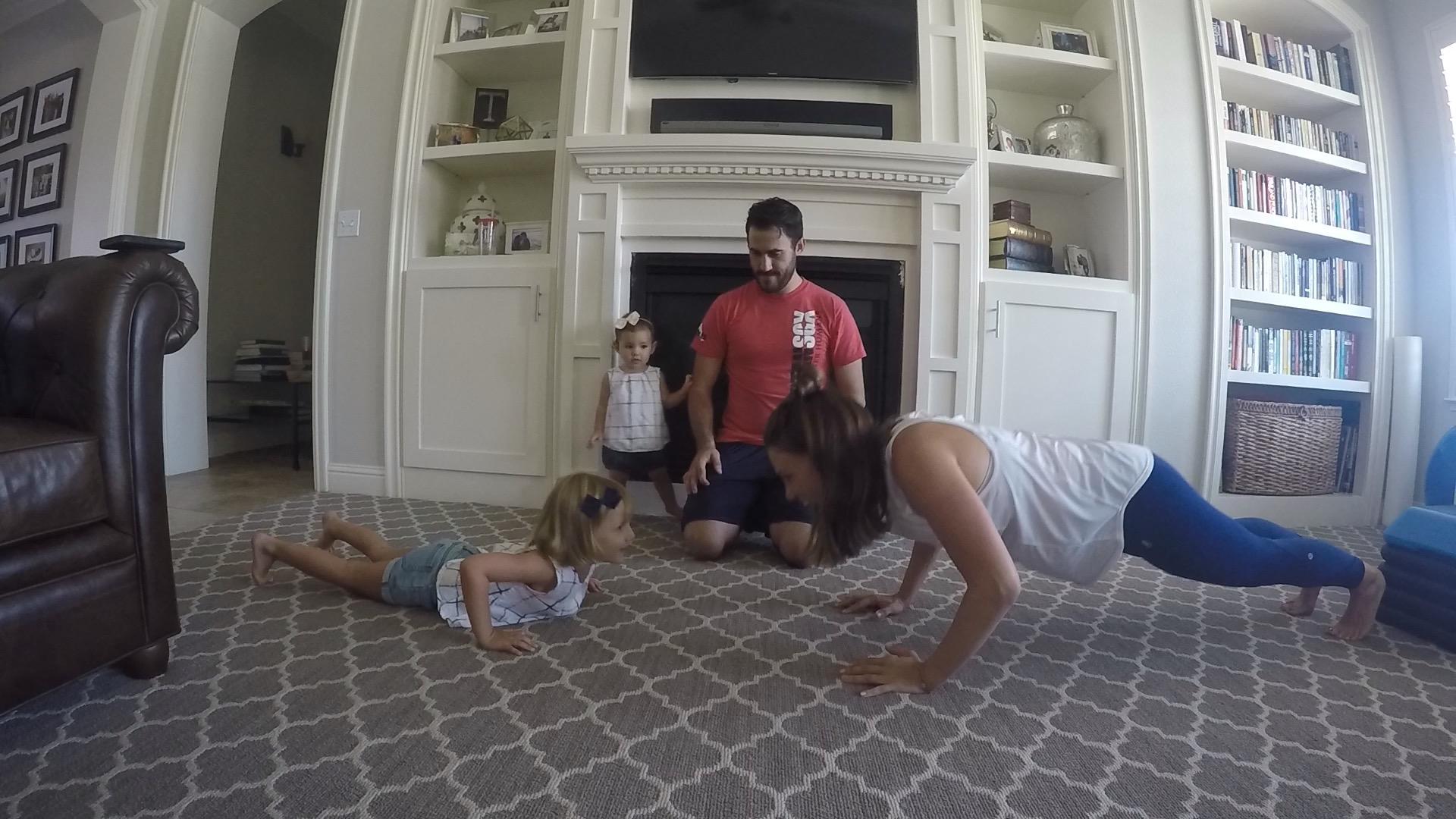 Toe taps- 30 seconds (On raised surface, if you don't have, tap toe in front of you)
Bench dips- 15 (you can use a chair or sofa)
Ab Wipers- 15 (place hands under your lower back for more support)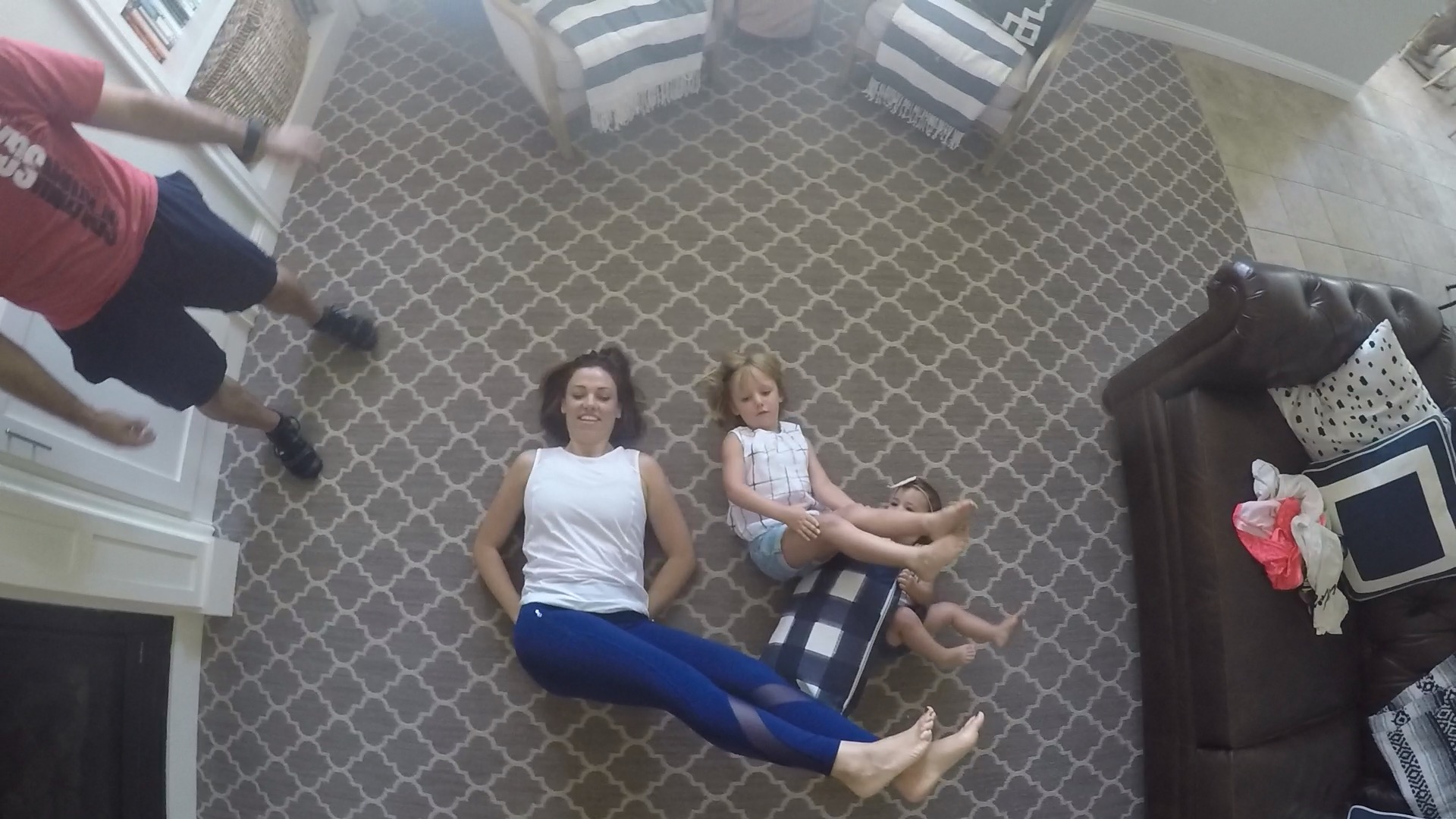 Mountain Climbers- 30 seconds
Lying super man- 15
Bridge to T- 10
Repeat each grouping 3 times to complete the entire circuit. If 15 repetitions of an exercise is too challenging, start smaller, maybe with 10 each and gradually increase the reps as you repeat the circuit.
Remember to cool down and stretch a little after completing the circuit. This is a great opportunity to drink a glass of water to stay hydrated.
For questions on the exercise contact Sam: Samslosman@gmail.com or by phone: 408.896.7397