It has been a few months since my last post. Five to be precise. While I feel like I was finally getting the hang of it, I also felt like I was drowning in my "to do" list. I wanted time to focus on my kiddos when I came home from work rather than trying to take pics, prep posts, & write. So I decided a hiatus was in order.
After "slowing" down from blogging I focused on other aspects of my life. I brought intention back into my home and my family. After a family trip to the East Coast, I decided to undergo a 21 detox, eliminating dairy, sugar, gluten from diet along with toxins from my beauty products and purging my house of unnecessary stuff and clutter. Getting rid of the junk has created new space in my life and am I ready to take on "blogging" with a refreshed vigor.
Last weekend my husband and I dropped the girls off with my mom and had a 2 night getaway in San Francisco. It was our first night away together in over a year and was very much needed. We both operate at 150% on any given day, leaving us drained and exhausted when we do have a little "alone" time at night. For anyone that has kiddos, I definitely recommend a night away to reconnect with your significant other. Just a day & night to be together, in silence, to talk, to enjoy coffee while it's still hot, but really just to be. After a few days away, we were both ready to jump back into "life" and cuddle our kiddos. This time away also gave me the last internal push to start blogging again. I have received many requests for me to post recipes again and after returning from SF, I received requests for itineraries, where to go & eat... so I thought, why not blog about it. It will be in 1 place and easy to find. So here it goes...(and bear with me for this longer than usual post).
San Francisco Itinerary- Places to check out & where to eat
We stayed at the Clift Hotel in Union Square. The Morgan Hotel group has always produced my favorite hotels and this one is at the top of my list for SF visits. The simple, yet sophisticated rooms are a perfect getaway sans kiddos. A nice crisp, white, modern room is a great contrast to our every day being and the location was perfect for everything on our itinerary.
For Friday night drinks we walked a few blocks to Burrit Room & Tavern, an old fashioned, speak easy style bar, where we enjoyed live music and a sampling of unique libations. We snacked on 1 of their delicious appetizers. It was very hard to choose just one but we wanted to save room for dinner. I would definitely recommend a visit to this unique spot as it helped us to escape the day to day routine.
We walked a mile (and I was wearing high, thin heels) down to the Embarcadero to make it just in time for our 10:30 reservation at Coqueta. We dined at the counter overlooking the kitchen which elevated the already exciting experience. Watching the rhythm, the timing, & production of the kitchen was wonderful entertainment. While known for their tapas, one of my favorite genres of food since you get to "taste" everything, we also ordered the paella. Mostly to appease my husband who thinks tapas are "just a tease." The meatballs are "to die for" a must if dining there. Eating Potatas Bravas brought me back to my Junior year of college visiting Barcelona. The Machego cheesecake was also a favorite and perfect way to end a delicious meal.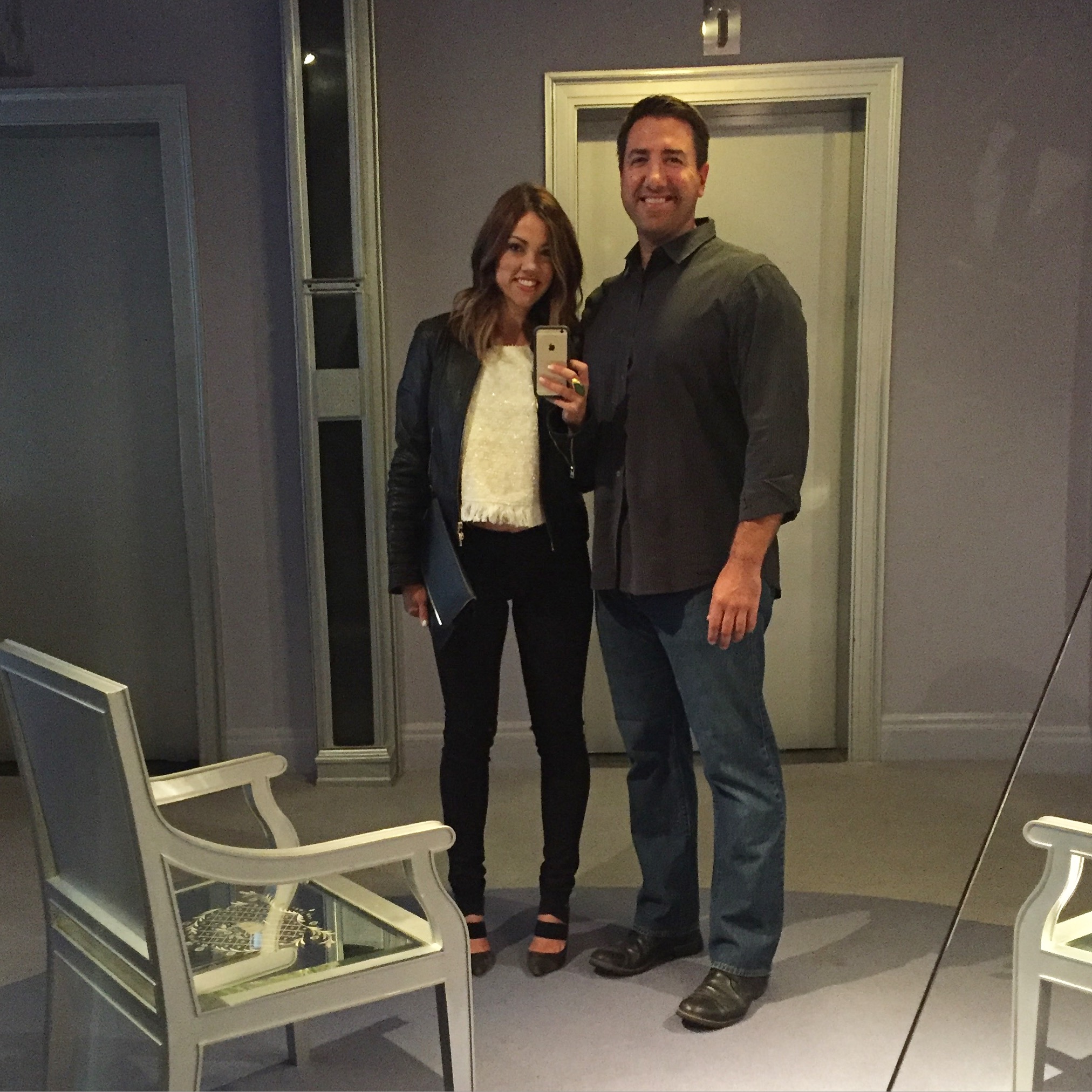 Saturday:
We attended an 8:30 Soul Cycle class. It was my first ever and I loved every minute. I was a little nervous going in, what if I couldn't clip in, keep up, or cut it- after all it has been 4 years since I've done any serious cycling. My nerves were quickly put at ease by the wonderful customer service. There is plenty of staff on hand to help newbies adjust the bike and provide support so your first ride is safe & enjoyable. MK, the instructor, brought great energy & played good beats. I loved her message about committing to do better & be better. You definitely get a sense of community in class and a really great cardio workout. There was not one shirt dry at the end of class.
After class we walked down to the Ferry Building- a foodies' mecca, definitely a must visit location for any food lover. It is open daily so try to plan a visit there. We enjoyed Blue Bottle Coffee. Okay, I don't know if I should share this but when you walk up, there is a VERY long, intimidating line in front but if you go around the corner, there is a shorter line. When I went back Sunday morning there was literally not 1 person at the order window around the corner and at least 20 people waiting in the main line. Maybe don't tell that to too many people ;) Ironically, I ran into a friend from Fresno, who suggested I tried Cap'n Mikes smoked Salmon at the Saturday morning Farmer's Market and thank goodness I did. The open faced sandwich was to die for. I purchased lavender sea salt at the market to recreate the dishes at home. This Market is only on Saturday mornings but is definitely worth the planned visit.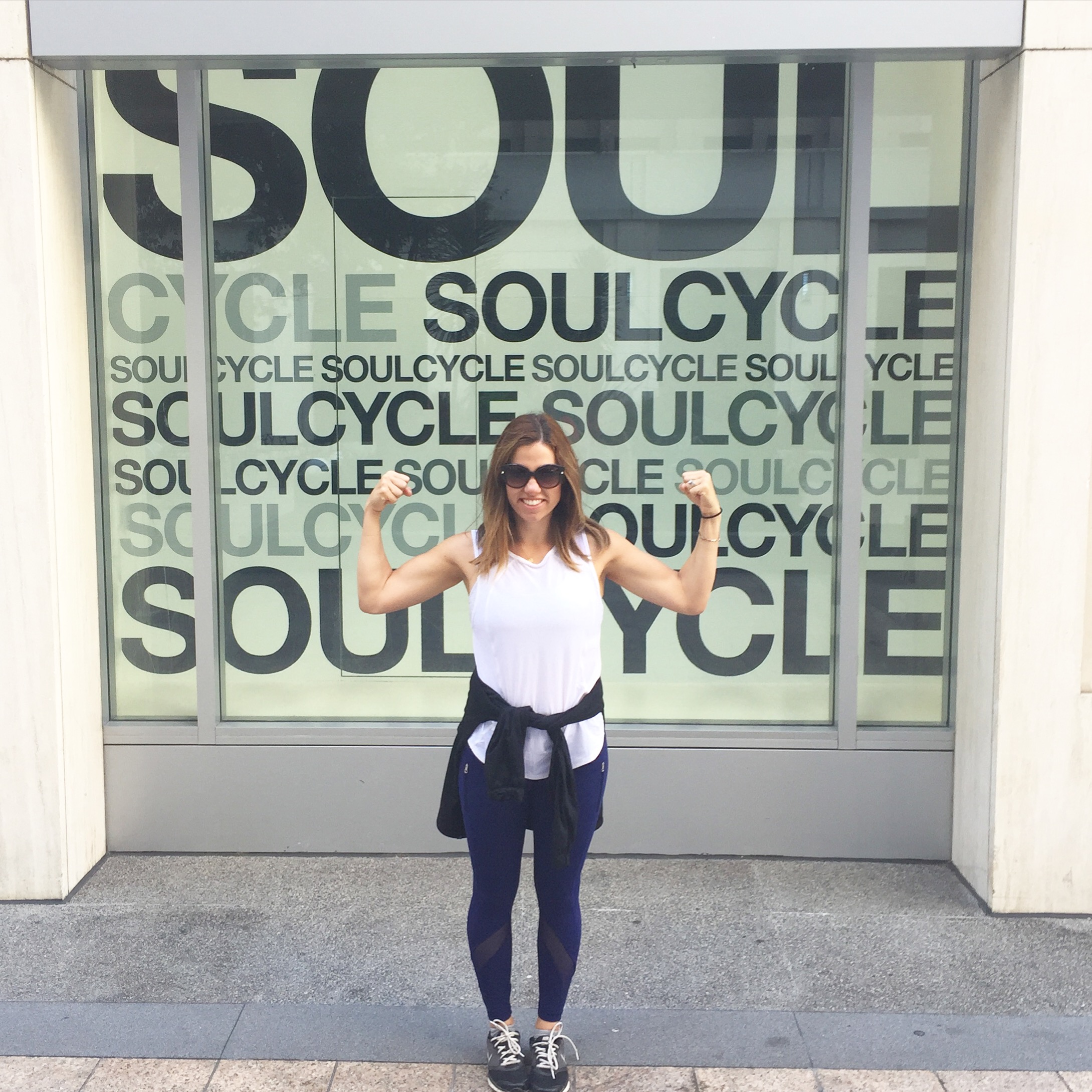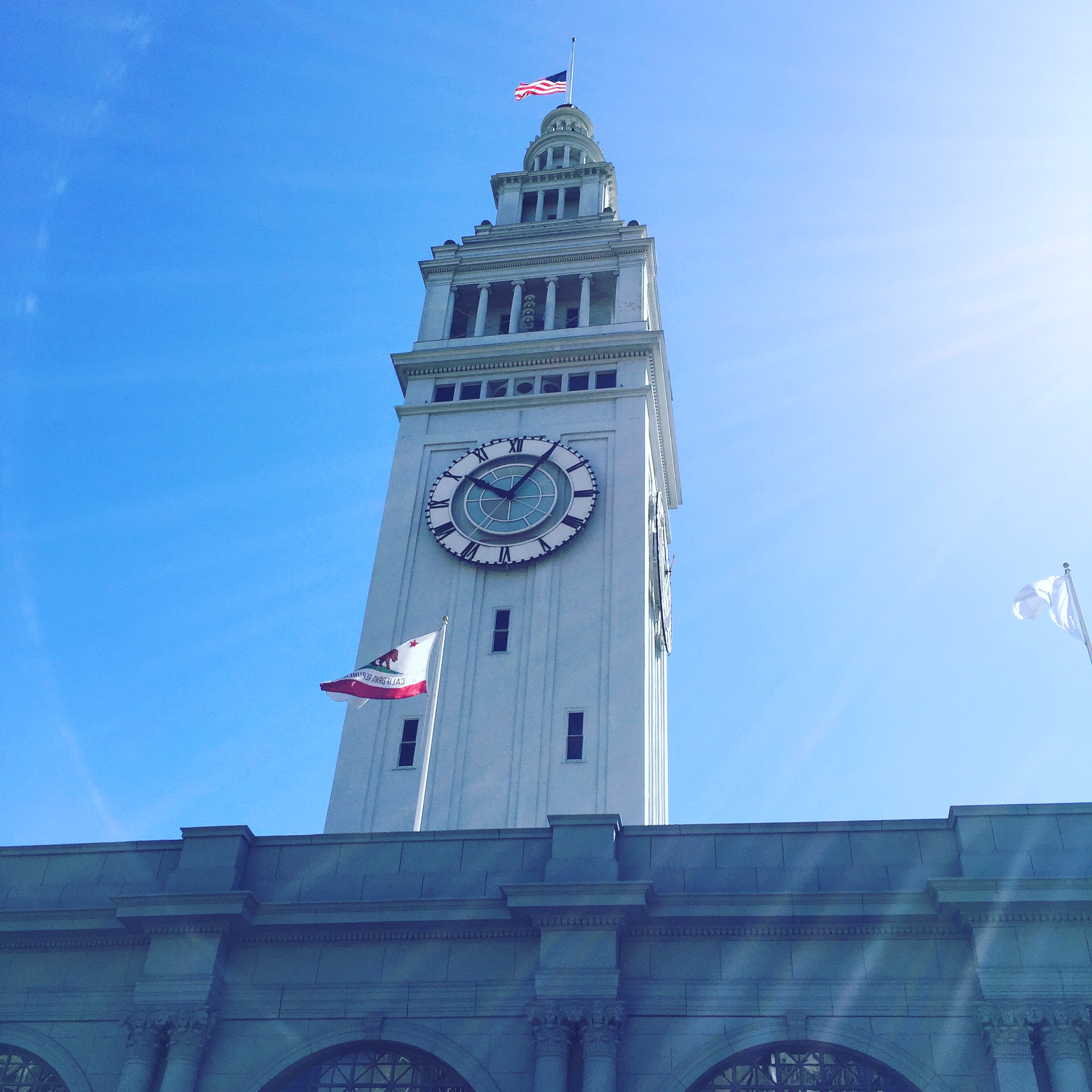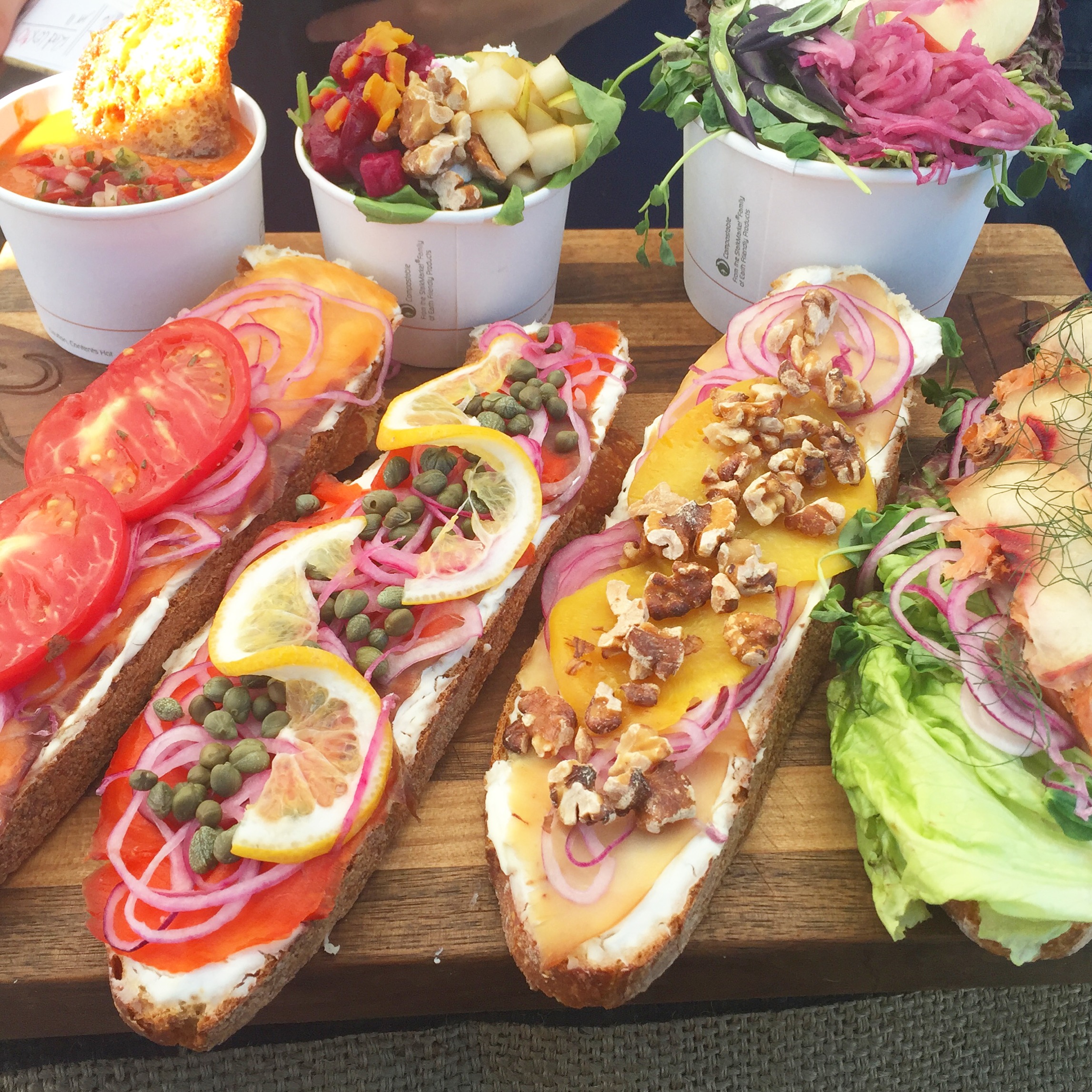 After exploring the Ferry Buiding, I got to pop in to the Nordstrom sale. It was very convenient that the first day of the #nsale happened to be when we were in town. The same thing happened when we were visiting Newport last year. My husband is beginning to think our random weekends away are not so random after all #busted. I snagged a few pairs of booties & a pair of sunglasses. Score!
After getting cleaned up we headed to the Mission where we checked out Bi-rite Market, Creamery and 18 Reasons, a cooking school & event space. It was a great stop on our culinary adventure. Be prepared to fight for your food as the market is packed wall to wall with people.
We took an Uber to Yogaworks where we took a vinyasa flow, restorative class. We used to practice yoga together daily when we were just dating and living in Newport so it was a nice reminisce into the past moment for us. Unfortunately the class ended up being more restorative than flow and we found ourselves passed out on the yoga mat for most of the class. Good thing we already got in a great workout, otherwise it would have been very frustrating. I must say though that in general we both really like yoga works and have been happier with their classes in the past.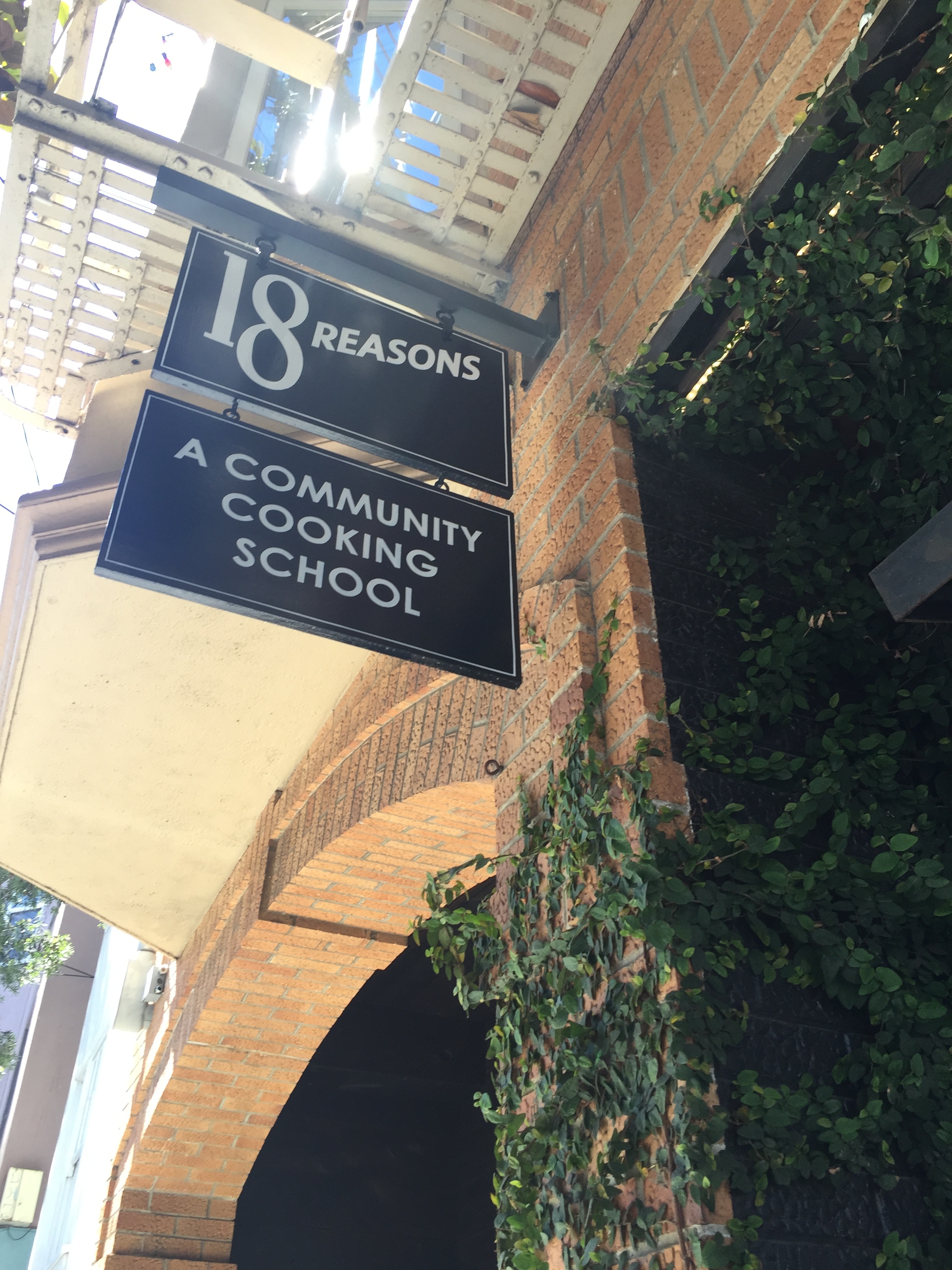 We had the opportunity to visit with good friends that live in the City that we do not get to see as often as we would like. Then we went back to the hotel for a little break/nap and got ready for dinner.
We had 9:30 reservations at Wayfare Tavern. Our dining experience was delectable. We enjoyed the peaches & burrata, which I didn't really share with my husband, so I enjoyed it. As I recall I didn't not get a bite of his starter. We shared the bone in rib eye as our main with a side of rainbow swiss chard. We finished dinner with cheesecake and espresso. It was definitely an indulgent evening and we enjoyed every minute of it.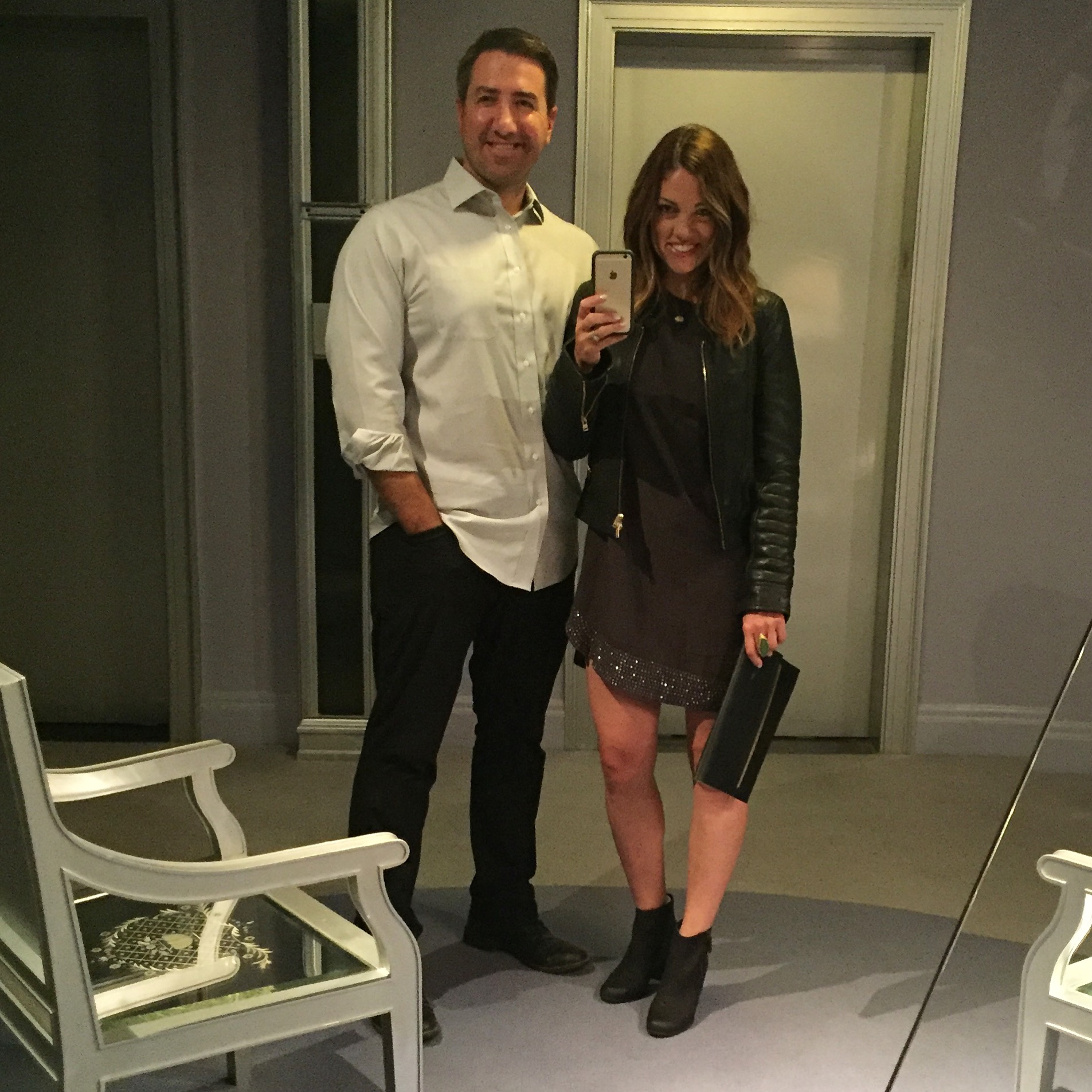 On Sunday, we slept in until 8. Took a walk to the Ferry Building to enjoy another cup of Blue Bottle's slow pour coffee. Then hit up another Soul Cycle class. The 2nd time, I was much better. I was able to keep the beat. When you hit your groove and are in sync with the rest of the room it is magical. We did a little last minute shopping and packed up to pick up the girls. By the end of our weekend we could not wait to snuggle with our kiddos. It is crazy how distance makes the heart grow fonder.
We left the City, refreshed, reenergized and ready to tackle another busy week back home. I swear the girls seemed bigger, older, a different when we picked them up. The little change made me appreciate all the time we are together and reminded be to be mindful of each moment & stage they are going through.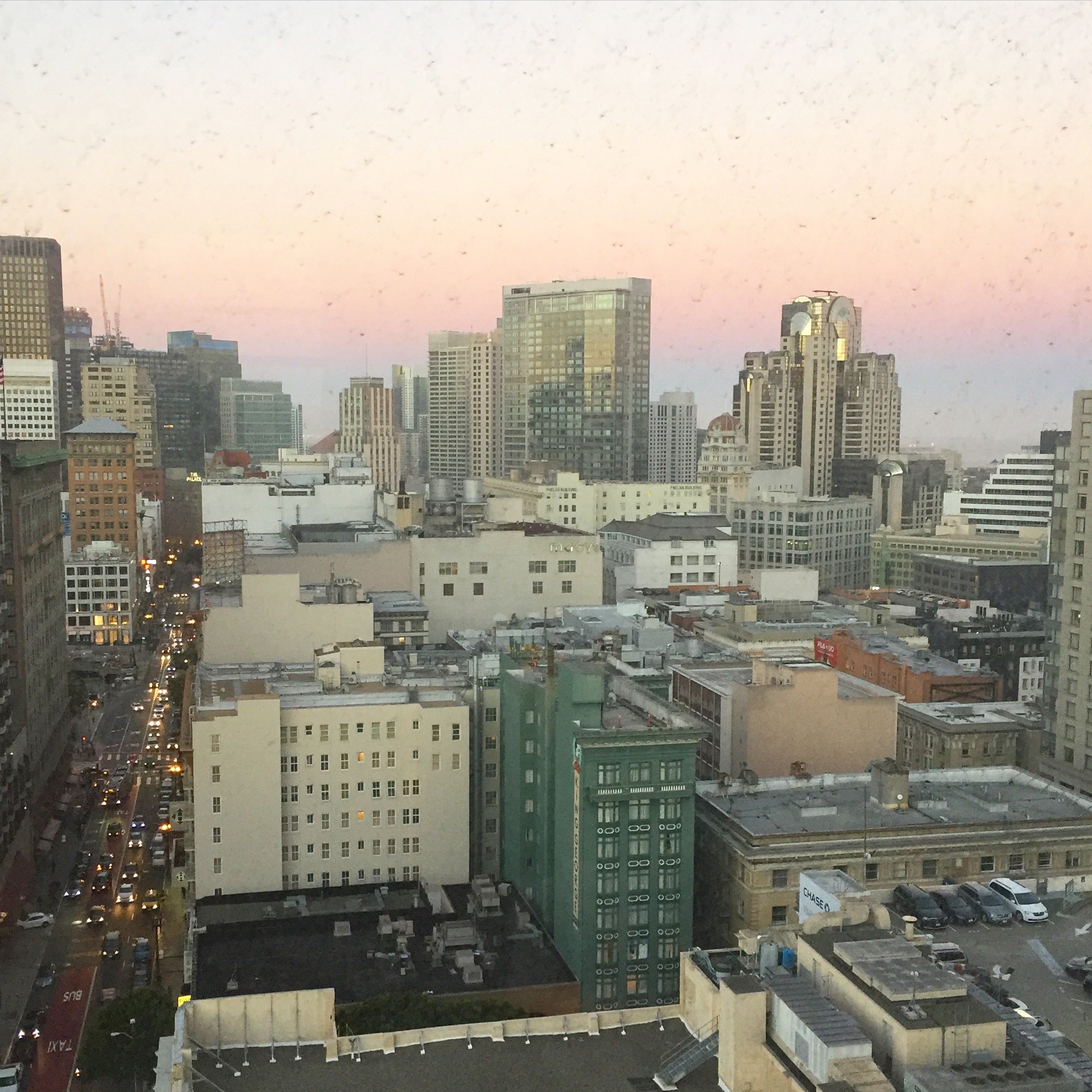 Last note: A few restaurants that were on our list to try but we did not have enough time or stomach space.
Nopa
Flour & Water
Souvla
Lolo
Berretta
ABV