I took a little break from posting on the blog not because I didn't have something to say, or share but because I wanted to spend time focusing on my girls and my family. My days are typically pretty scheduled, I run from 1 commitment to the next with little wiggle room to enjoy the small things. I wanted to give myself a little more time in the day to enjoy the little things that the girls do that make my heart jump and us all giggle.
Finding a balance as a full time mom and full time business owner is sometimes a challenge, sometimes I feel like I'm doing both horribly and sometimes I feel like I've got it down. Caroline, my youngest is growing so quickly, she is sitting up, almost crawling, and has starting testing food. Alexandria is enjoying school, dance, and is 3 going on 13. I know they will only be little once so I'm trying to soak it all in. I cuddle them both a little longer each night and smother them with as many kisses as they allow.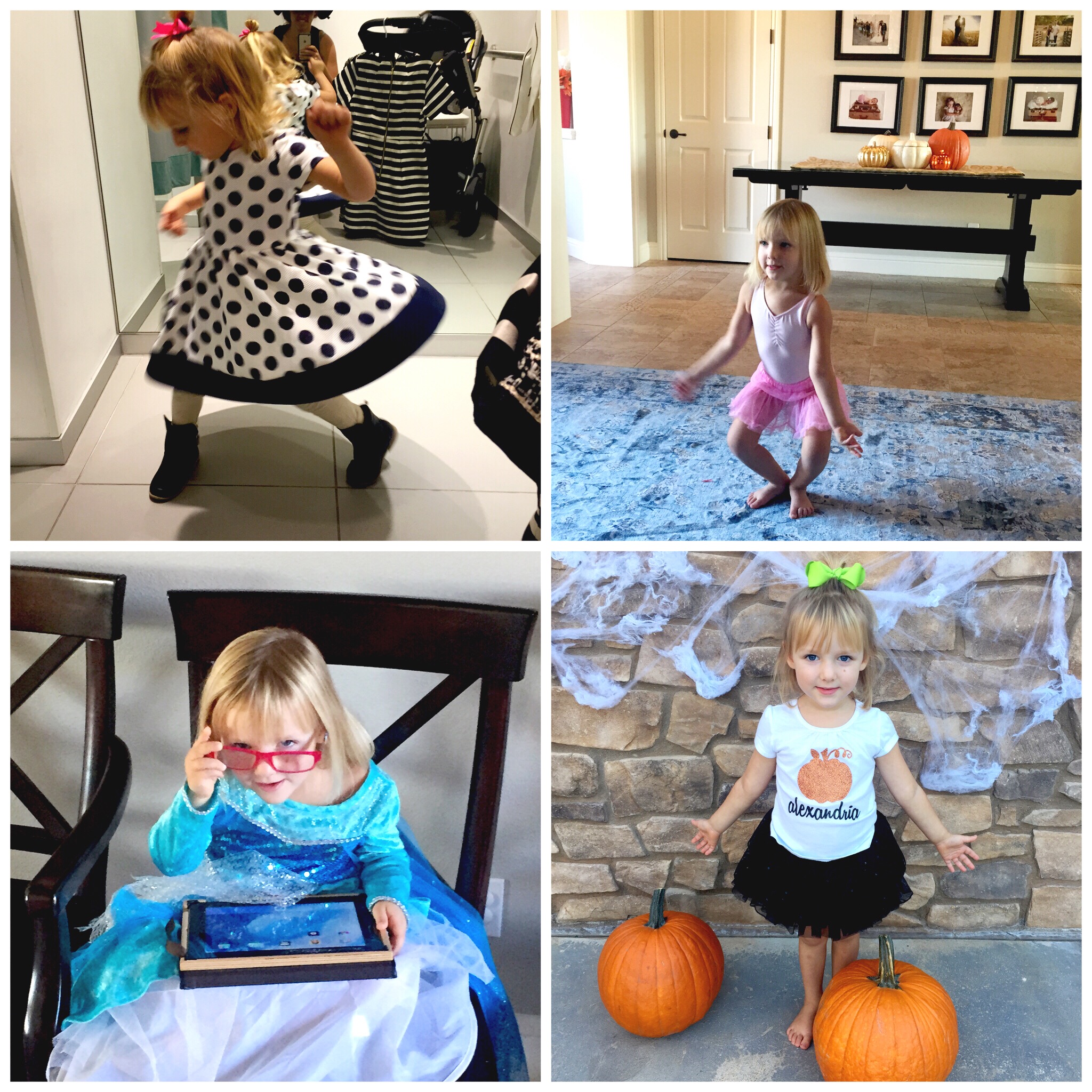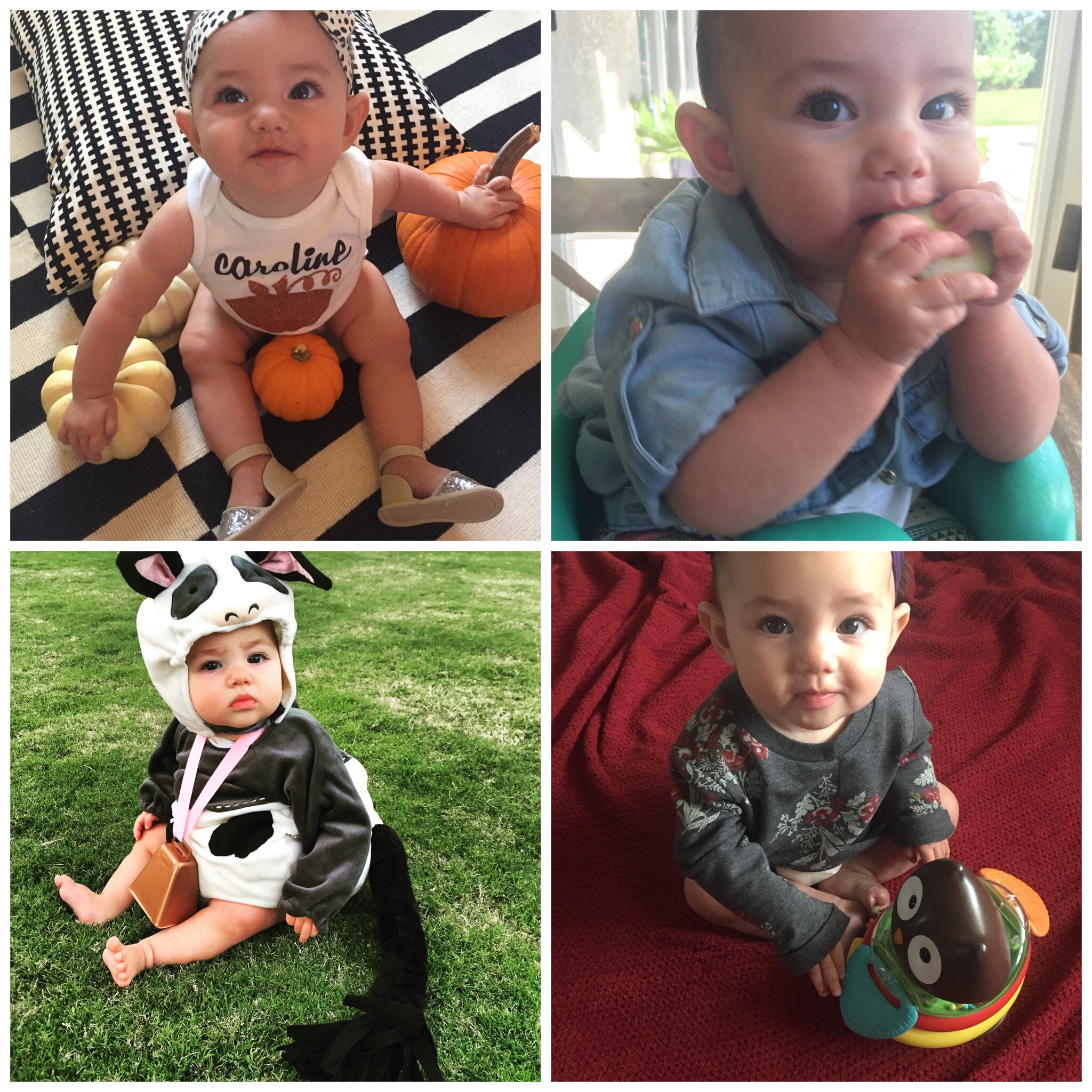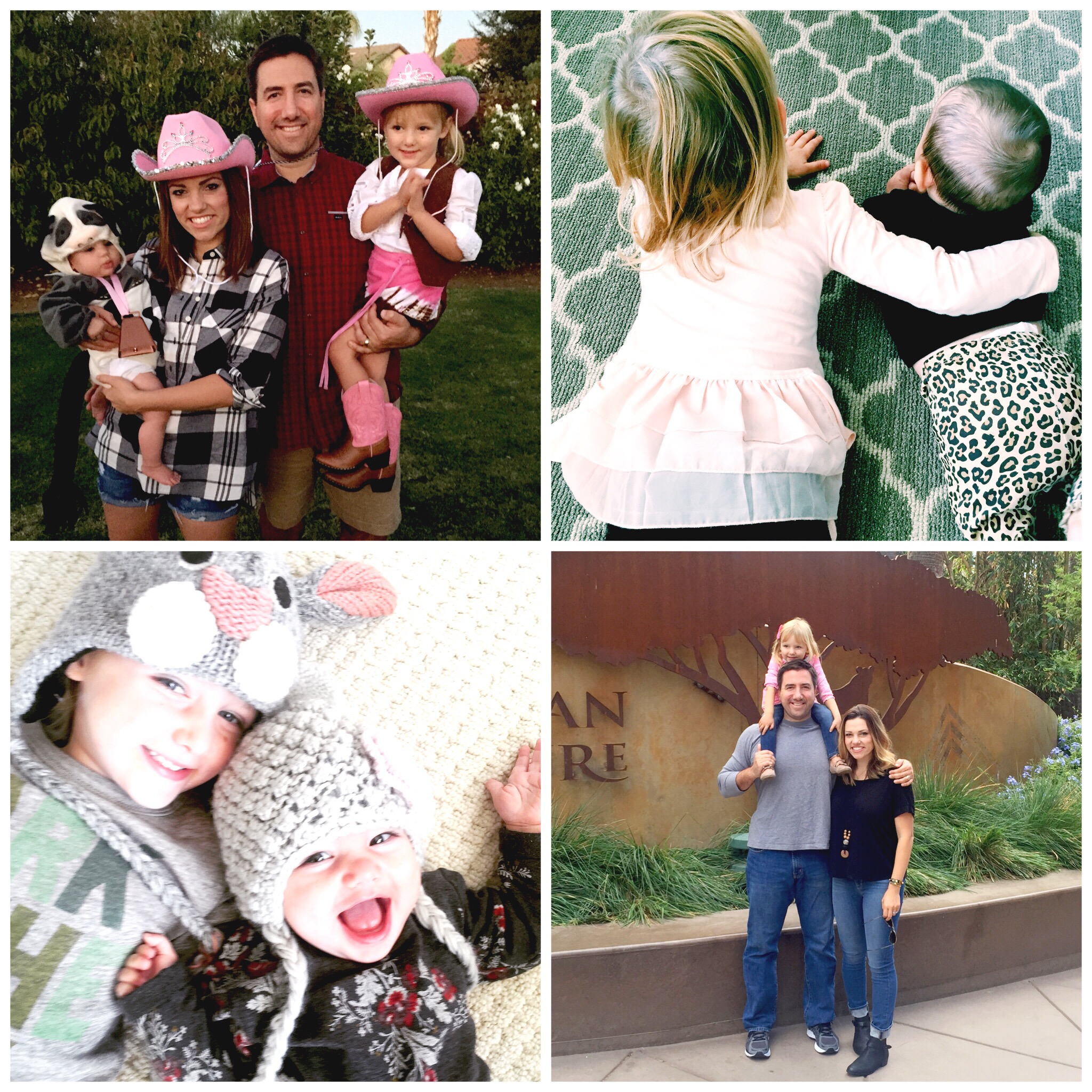 This past Monday, the girls and I wanted to make a special dinner for Dad, but hadn't gone to the store yet so had to put together a meal with what we had left, so we decided Chicken Pot Pies would be perfect. I defrosted a few chicken breasts and happened to have a few pre made, store bought, pie crusts in the fridge. I didn't have any peas, which I typically use, but I did have a bag of frozen Seapoint Farms shelled Edamame beans that I used instead. I opened a can of corn and had an onion, mushrooms that were on their last day, and a few carrots from the week prior's lunches. The girls watched from the counter where A sang to C to occupy her so Mom could cook.
First I sautéed the onion and mushroom until tender. I then added in 2 cups of broth (which I also happened to be out of but had a little bouillon paste left to make some) I added in chopped celery, carrots, edamame, corn, and cooked until tender. I then added in the cooked & cubed chicken as well as prepared gravy.
Next, for the fun part, preparing the crust. We made individual pie because it is most enjoyable to eat individual pies. Alexandria had fun cutting the dough into circles and putting it into the ramekins. We used a mini heart cookie cutter to add hearts to the top. She helped brush on the egg wash and played with the left over dough while I finished the rest.
Chicken Pot Pie
2 Tb Olive Oil
1 small onion, diced
1 cup white mushrooms, diced
2 Cups sliced Carrots
1 cup sliced Celery
1 cup edamame beans
1 cup corn
2 cups chicken broth
2-3 chicken breasts, cooked, cubed
1 package gravy, prepared
1 box prepared pie crust, 2 circles
1 egg
In a pan heat olive and sauté onion and mushroom until translucent, 3 minutes.
Add in carrots, celery, edamame, corn, and chicken broth. Bring to a boil and simmer until the veggies are soft, allowing the liquid to cook off.
Meanwhile prepare gravy in a separate saucepan according to package instructions.
Prepare Chicken and cube.
Add gravy and chicken into original saute pan stir all ingredients together until well combined.
Prepare pie crust: using a ramekin, cut a circle 1 inch larger than the ramekin. Cut another circle 1/4 inch bigger than the ramekin (for the top). Prepare ramekin with butter or cooking spray and gently press cut circle into the ramekin. Scoop prepared filling into the ramekin. Cover with the pie crust and seal and crimp the edges. Cut vent holes into the center. Brush on egg wash. Repeat with remaining pies. Bake at 425 degrees for 20 minutes until crust is golden and filling is bubbling.